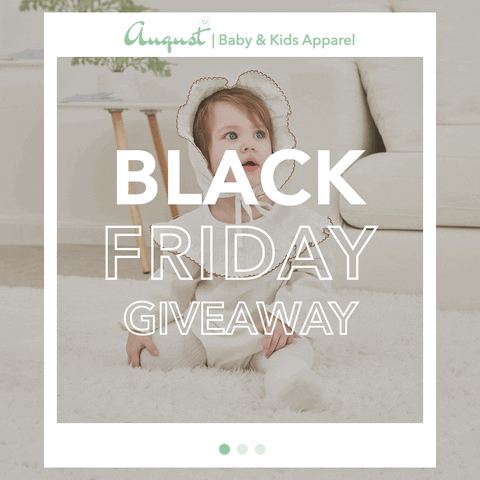 Our biggest sale event of the year is coming soon...
2020 has been a challenging year for many of us and Black Friday is just around the corner. To help you find the perfect holiday gift and bag the best bargains this Black Friday, we are giving away a stunning $1000 shopping credit to 10 lucky winners, $100 each.
Entry is 100% free, no need to purchase anything!
The giveaway is open until Nov. 25, 2020 and will automatically be closed after reaching 1000 entries, so be sure you enter today!
The luckiest winners with the most entries will be announced on Nov. 26, 2020 via our Facebook page and then messaged via email.
Winners will have 48 hours to claim their Prize before another is drawn.
Remember to watch your email and follow our Facebook page to ensure you don't miss out on our winner announcement. Also don't forget to share and tag your friends and family members who would love to enter!
Giveaway update: By entering today you'll also be added to our VIP list to receive exclusive early access to our Black Friday Offers and an extra 10% off your first purchase...
Want BONUS ENTRIES?
Increase your chances of winning by connecting with us on social media. You'll receive 1 additional bonus entry for each step you completed.
LIKE US ON FACEBOOK
(+1 Bonus Entry)
FOLLOW US ON INSTAGRAM
(+1 Bonus Entry)
SHARE THIS GIVEAWAY
(+1 Bonus Entry)
All steps done? Great! And thank you...

In the meantime, why not check out our 6 Best Tips For Black Friday Shopping and see how they could help you save tons of money and get the most out of your Black Friday shopping this year.
Or if you're tired of waiting for the big day (which most of us are) and just want to shop in advance, save big and receive your holiday gift in time, we've also got you covered.
Remember last year when over 68% of our stock was already running out before Black Friday? This year we're going to give you an even better start on your Black Friday shopping.
Throughout November you can enjoy up to 30% off with new offers being added everyday. These offers are limited in stock so save while you can!
Shop our Pre-Black Friday Offers here >>
Shop our Pre-Black Friday Offers here >>
Snap them up before they're gone!